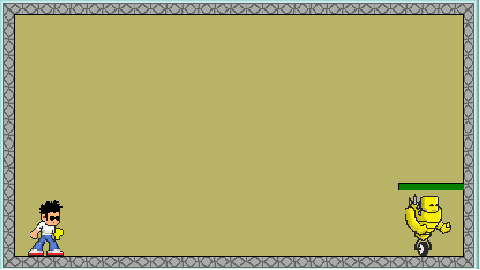 So, now Crusher tosses spikes when he's not busy trying to run you down. And I played around a bit with a closed room boss fight. Things still left to do:


Crusher needs a "I'm totally throwing spikes at you" animation
also, he feels too damage resistant, I'll want to play around with his damage resistance.
the lab tiles are in need of some TLC.
COMMENTS